Intro
Heroes
2015-04-24 07:20:58
Introduction
Heroes play a vital role in leading armies in the alliance. Players can arrange up to 4 heroes to help you conquer the world. A good knowledge of heroes' abilities is of great help in dispatching heroes and winning battles! Go and create an invincible army!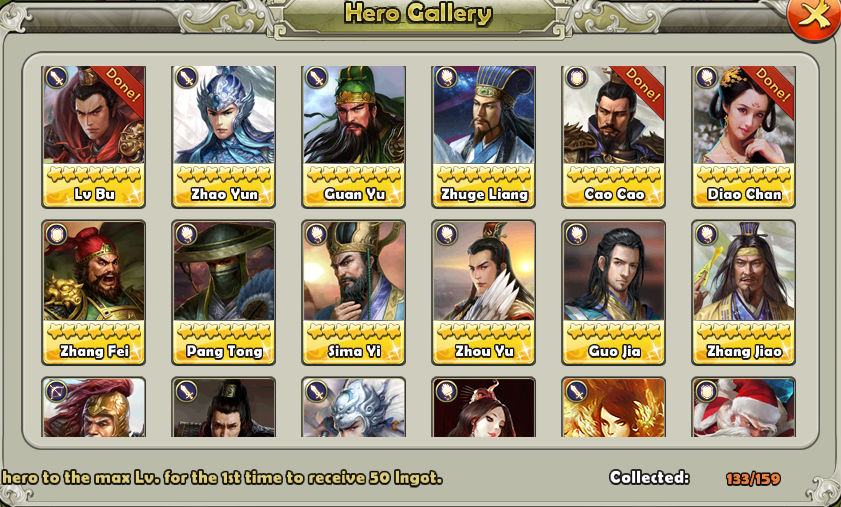 Heroes' Basic Attributes: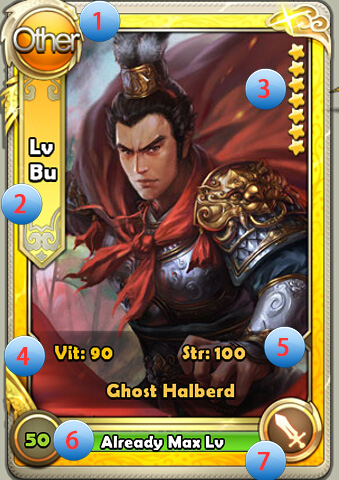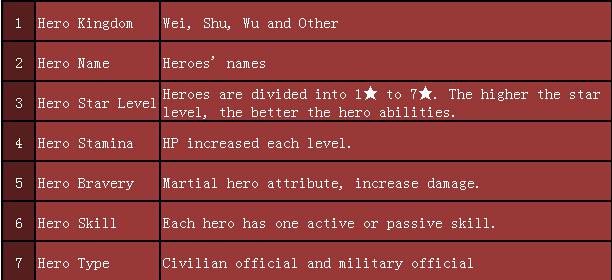 Hero Skills:
Each hero has one active or passive skill.
Active Skills: Powerful skills that can only be released once per battle. Lords must press the heroes to release skills in battle.
Passive Skills: Heroes will release passive skills themselves when their Energy is full. They can be released multiple times in battle.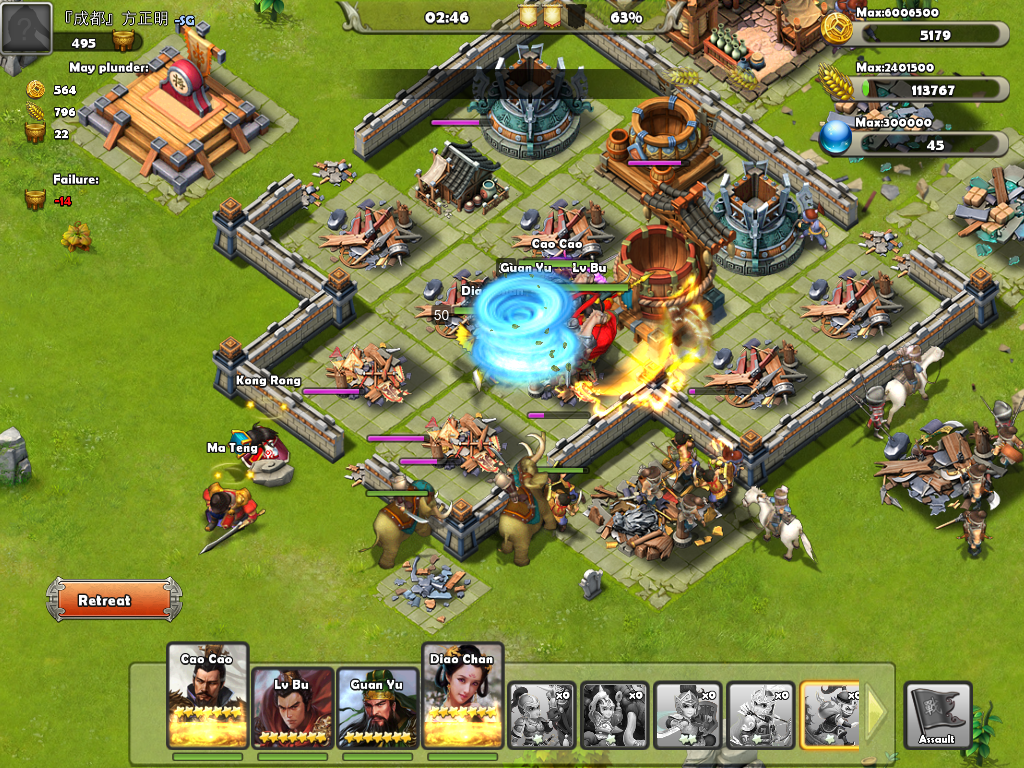 Hero Level
Upgrade is the most direct way to forge a stronger hero. Hero EXP increases while you are attacking other cities. The amount of EXP obtained depends on the amount of destruction when attacking cities and the defeated hero level.
War Scrolls can also increase hero EXP quickly. They can be received from daily quests, hero decomposition and achievement completion.

Hero Skill Enhancement
Select the hero you want to enhance and then put in the material heroes for enhancement. Up to 5 levels can be increased. The efficiency is higher after the skill is enhanced. If enhancement fails, the success rate in the next enhancement will increase.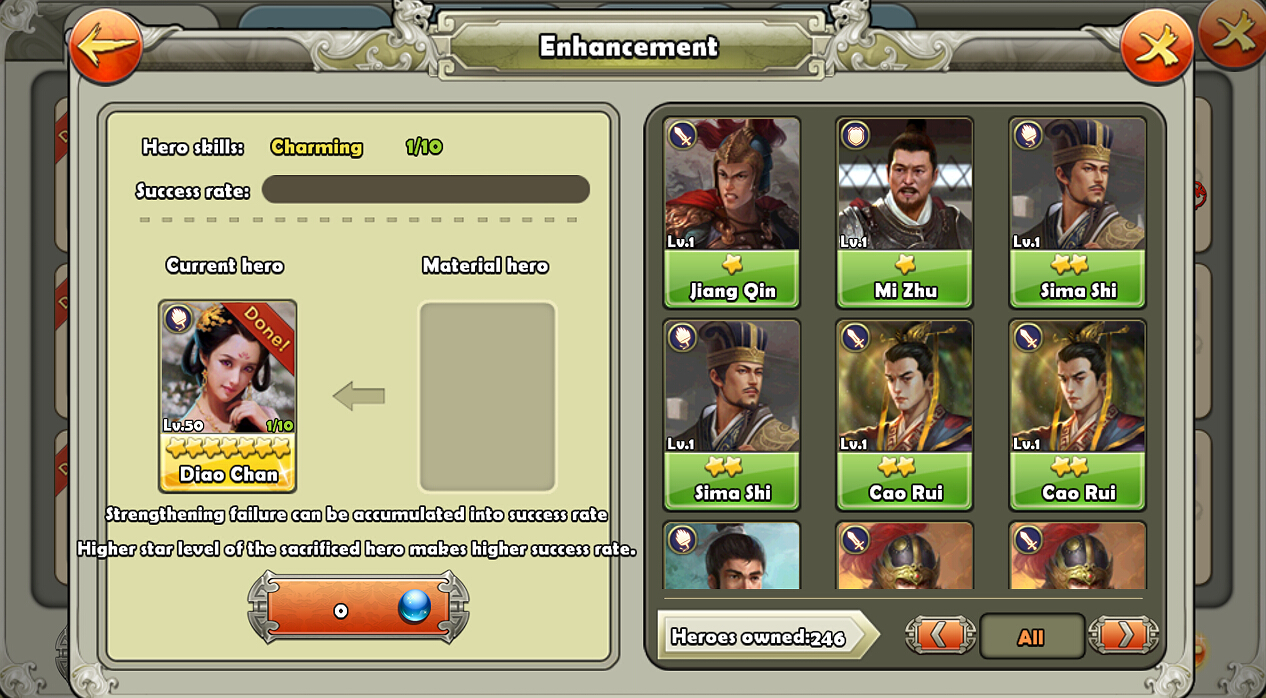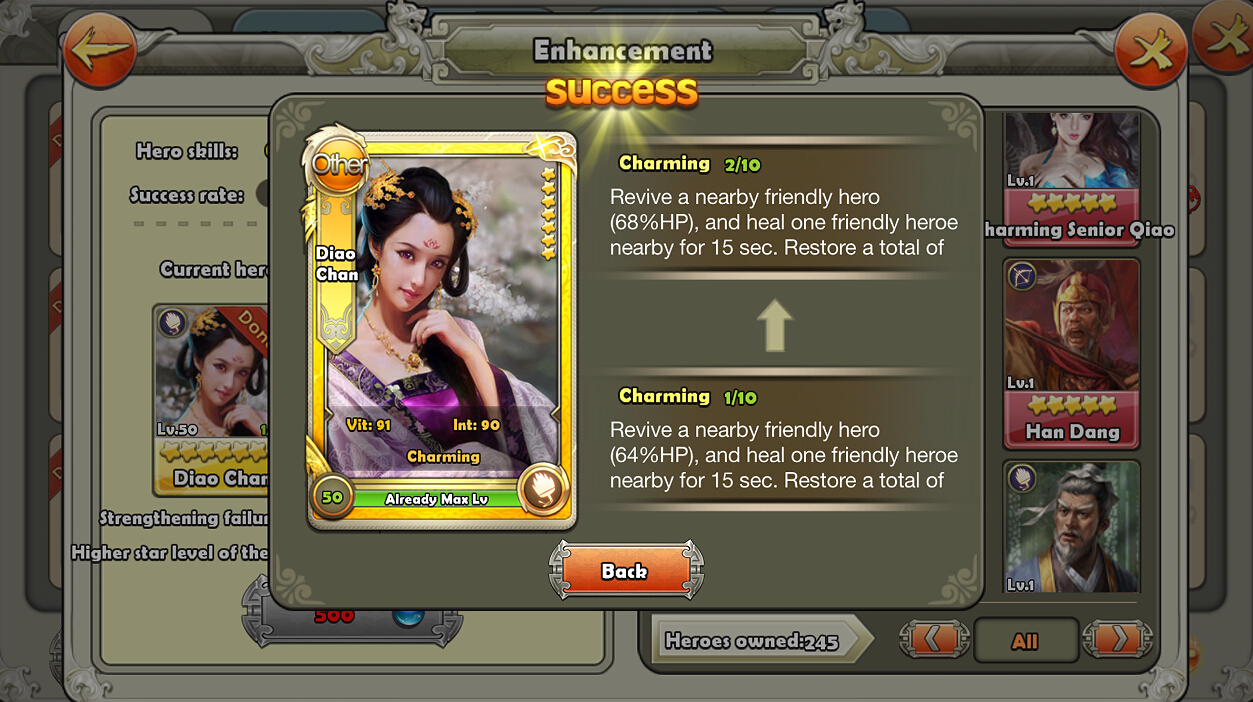 Hero Combination
2 heroes at the highest level and with the highest skill level can be combined into 1 advanced hero. 6★ and 7★ heroes can be obtained only via combination. If you want to receive top heroes, you must make good use of the combination system.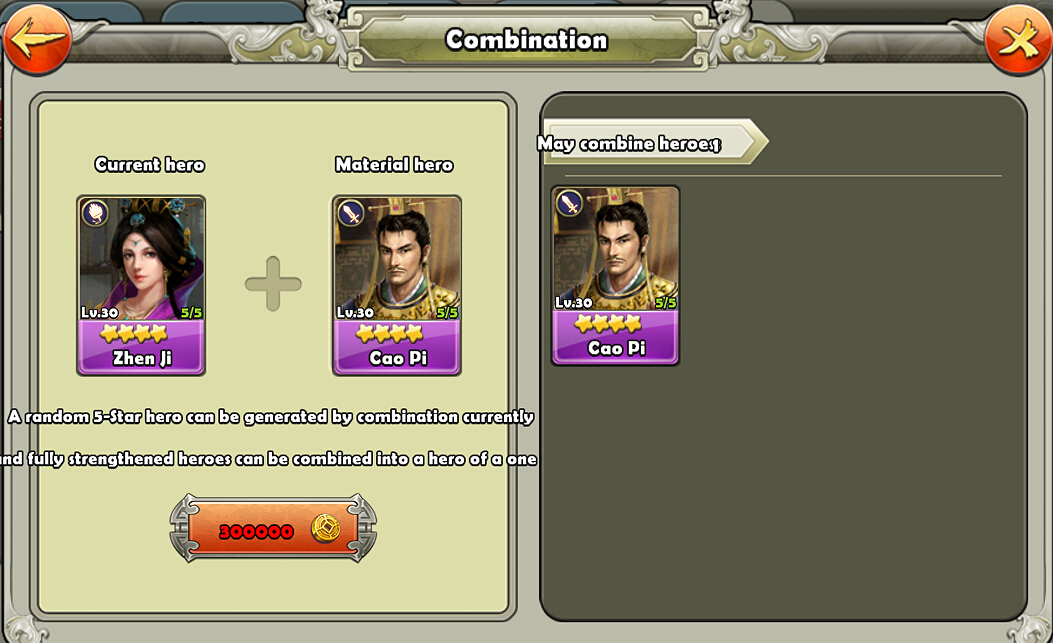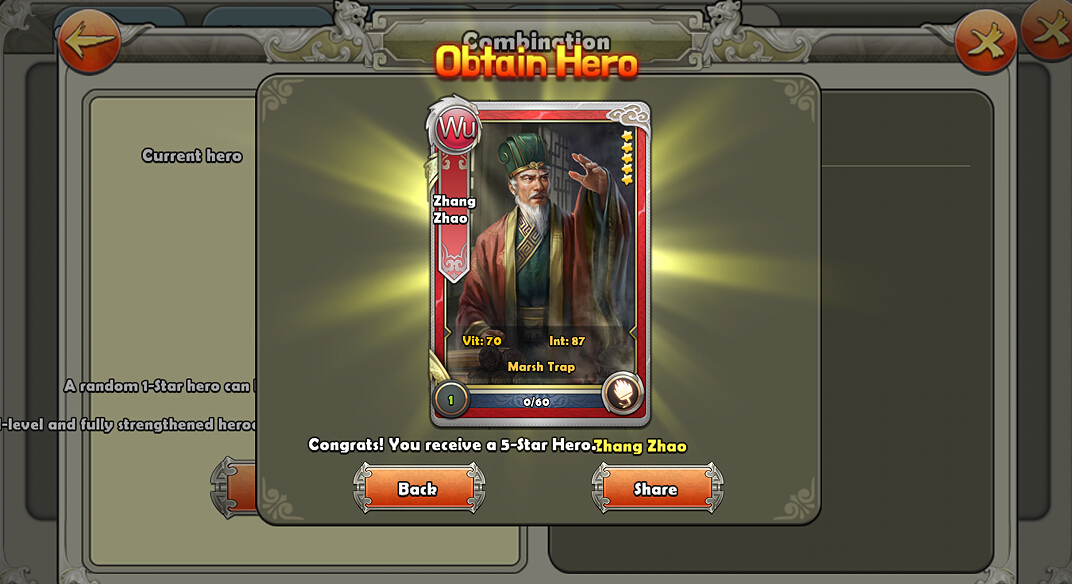 To combine heroes, you must meet the following requirements:
1. The heroes' level must reach the cap.
2. The heroes' skill enhancement level reaches Lv.5.
3. The two heroes must be at the same star level.

How to Receive Heroes
Except 6★ and 7★ heroes, all other 1★ - 5★ heroes can be received in the following ways:
1. Quest completion or event giveaway
2. Warlord Tour reward
3. Claiming at the review platform and using hero souls or talent invitations to obtain.
4. Daily sign-in reward
5. Hero combination